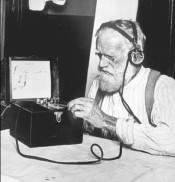 Hardcore Gold Piratear


Posts: 191
Joined: Mon Nov 22, 2004 12:05 pm
Location: Netherlands, North
In my emailbox i found a message from Mac radio USA.
They are this evening / night on air.
Freq they use is 13950khz and the time is from 22.00 to 00.00 utc.
Email adress:
macshortwave@yahoo.com
part from the email:
we do on friday nights at 22:00 hours utc shows on 13.950 trying to reach Europe and here on 6.950 we reach there without trying , if you want a qsl just give us a name and address to mail it to .

we might try later on fridays at 23:00 or 24:00 utc on 13.950 because it might be stronger the problem is its very late for you listeners so its hard to get people to try .
So people, dx-ers, listeners give it a try to receive him.
greetings jan