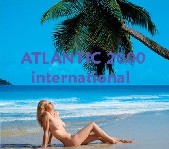 General Trouble maker

Posts: 105
Joined: Wed Nov 14, 2007 21:19 pm
Atlantic 2000 will be on the air this Sunday, October 17, from 15:00 to 17:00 UTC on 7610 kHz.
At the same time, we will be streaming on our website.
As usual, we will play music. Our show includes the story of the French free radio stations on shortwave (part 2).